Please visit our vendors – they are an important part of the festival and pay a fee to be here.  Just a little time out of your festival schedule can make a difference. Thank you.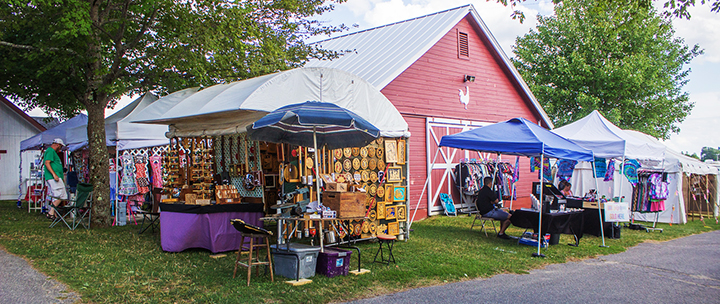 Become a Vendor at our Festival!
The Podunk Bluegrass Festival Committee invites you to join us as a vendor.  Below are the application/contracts for food and merchandise vending.  Vending is on a first come first served basis solely at the discretion of the festival directors.  Please pay close attention to the requirements.
Before submitting an application please read the Important Information and Requirements Pdf found HERE
To reserve your area:
Please mail your completed contract
Appropriate site fee.
Certificate of insurance.
Temporary Food Service Permit for food vendors.  You must apply for this six weeks prior to the festival date.  I am sure you will agree with us that like any major festival, health and safety are our top priorities!  Thank you for your cooperation!
If you have any questions please email our Vendor Captain.
Important Vendor Information and Requirements (all require Acrobat Reader):