2021 WINNER

The Bad Oats
The Bad Oats are a classic country, bluegrass, and Americana band based out of Nashville. The band formed in early 2019 and since then has performed at festivals and stages around the country.
2019 WINNER

The Plate Scrapers
The Plate Scrapers originated in Western Maryland and are a four-piece string band performing traditional bluegrass and old-time tunes topped off with a helping or their own original material.  The band's wide taste in music, ability to jam, and impeccable instrumentation will keep you coming back for seconds.
2019 FAN FAVORITE

Grain Thief
From the Boston, Mass area, its members bring a diverse musical background including training in classical violin and switch to old-time fiddle, a saxophonist who joined the band to play mandolin, and even a member who played electric bass in a heavy metal band with a transformation to upright bass.  After working on some acoustic arrangements to prepare for a one-off show the band started showcasing acoustic roots music in folk, bluegrass, and old-time music.  After adding additional members this five-piece band never looked back.
2018 WINNER & FAN FAVORITE

Pretty Saro
In their own words, Pretty Saro is an acoustic roots quartet based in Boston MA, fusing traditional styles with modern ideas to create a unique and exciting musical experience. The band is affiliated with Berklee School of Music and its members include Maxfield Anderson from Oklahoma, Alex Formento, New Jersey, Devon Gardner, Arizona, and Joe Everett, Ohio.
The contemporary quartet draws inspiration from traditional bluegrass and blends it with their diverse background to create a sound uniquely theirs.
2017 WINNER & FAN FAVORITE

2016 WINNER

2016 Fan Favorite

2015 Winner

2015 Fan Favorite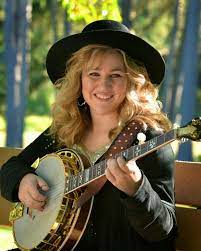 Other bands
Four Bridges, Plymouth MA  & Possumhaw, Burlington VT
2014 Winner
Tumbling Bones

2014 Fan Favorite
The Zolla Boys
2013-No Festival Held
2012 Competition
Winner: Three Tall Pines, Boston, MA
Fan favorite: Parsonsfield (Poor Old Shine), Storrs, CT
Other bands who competed in 2012:
Hub Hollow, Peapack, New Jersey
The Jersey Corn Pickers, Philadelphia, PA
2011 Competition
Winner: Travers Chandler and Avery County, Nashville, TN
Fan favorite: Jim Gaudet and The Railroad Boys, Albany, NY
Other bands who competed in 2011:
The Grass Pistols, Russia
Grace Adele & The Grand Band, Nashville, TN
Reunion Hill Band, New Hampshire
2010 Competition
Winner: Katie Wilson and the Two Time String Band, Connecticut
Fan favorite: Chasing Blue, Boston, MA
Other bands who competed in 2010:
Crunchy Western Boys, New Hampshire
Nitpickers, Maine
Chasing Blue, Boston, MA
The Crossfire Bluegrass Band , Rhode Island
2009 Competition
Winner: The Packway Handle Band, (Athens, GA)
Fan favorite:Hoe, (CT)
Other bands who competed in 2009:
Broken Blossoms (Boston)
Hoe (CT)
The Liberty Bluegrass Band (Wisconsin)
Mason Porter (PA)
2008 Competition
Winners: Gold Heart, Virginia
2008 Fan Favorite Winner: 49 Fingers, CT
Other bands who competed in 2008:
The Dewayn Brothers, KS
Adirondack TrueGrass, NY
Hillbilly Water, NJ
2007 Competition
Winner: Joy Kills Sorrow, Boston, MA
Fan Favorite: Blue Trail, CT
Other bands who competed in 2007:
Blue Detour, NY
Jaded Mandolin, MA
Long Ryde, PA
Redstone Ridge, CT
Tripping Lily, MA