East Nash Grass closes out tonight's music!
Also headlining today is Kristy Cox & Grasstime with Jerry Salley and Darin & Brooke Aldridge.
The music starts at 11:00 on the main stage and there is plenty to see and do on our other 2 stages and at the kid's activity center including a late night jam at the gazebo, workshops, dancing, yoga, guided jams, kid's movie and more!
Food vendors will be serving up their delicious fare and craft vendors will have their wares available for purchase.
Weather: Mostly sunny – almost 80. Perfect bluegrassin' weather. Bring a friend! Heck – bring your family! And bring your instrument.  Plenty of campground pickin'.
C'mon down and help us celebrate the best of bluegrass in CT.
Full festival tickets with or without camping, as well as day tickets are available here or at the gate.
Music starts at 11 AM
3 stages – family friendly – food & merch vendors
Join us for Connecticut's premier bluegrass event.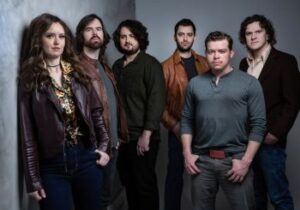 East Nash Grass is a band that stands alone as a unit of monster players and performers, top professionals, and committed bandmates. It's clear that the sky is the limit for this group as they continue their ascent into the highest levels of bluegrass music.
– Jeremy Darrow
Catch them tonight at 9:30.