Podunk Bluegrass Kids' Academy
Kids Academy Staff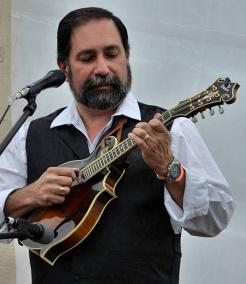 Sal Sauco is a member of one of Rhode Island's best known local bands, "Lizzie James and the Greystone Rail." They regularly play around the area at events such as; The Bluegrass on the Pawtuxet Festival, Bluegrass on the Bogs Festival, various street festivals, both of RI's weekly Bluegrass shows, clubs, weddings, and parties.
Sal also runs Providence's only weekly Bluegrass show: Bluegrass Throedown at Nick-a-Nee's, and has done so for almost four years. During that time he has cycled many local, regional, and national bands though the club. He schedules and promotes the bands, runs the sound, and MCs each show.
He is currently the President of the Rhode Island Bluegrass Alliance. RIBA serves to promote Bluegrass and its education in the southern New England area. As well as providing lessons to local musicians on guitar and mandolin, he hosts three local jams in Rhode Island regularly held on the 1st Saturday, 1st Sunday, and 3rd Tuesday in three different locations around the state.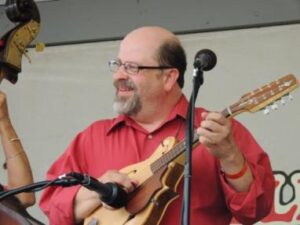 Bill Thibodeau – started his musical career at an early age while performing with his father, Sam Tidwell and family friend Fred Pike. As a young man, Bill performed with
Bluegrass Supply Company, Stan Tyminski, Union River Band, White Mountain Bluegrass, and many others.
Bill helped cultivate the launch of Main Street Music Studios in Bangor, Maine. The group shaped and offered a complete musical experience from learning, to play, to recording full length soundtracks. While on staff, Bill taught Bluegrass music for several years and enhanced the learning experience of countless mandolin and banjo students, he also provided technical support with recording production at Main Street Music Studios.
Today as a professional performing bluegrass musician and instructor, Bill Thibodeau pursues his career in music at Rick's Musical Instruments in Cumberland, Rhode Island, where he teaches mandolin, guitar, banjo and fiddle. With over 20 years of teaching experience, Bill continues to inspire and make music fun for all levels of students. While playing in several regional and touring bands bill has experience hosting workshops, kid's academies, slow jams, and is an active staff member of Tony Watt's Bluegrass University. His dynamic mandolin style is a mixture of influences from Monroe to Gaudreau. Bill is currently involved in the future of bluegrass music, as he leads his own bluegrass band "The Bill Thibodeau Band" and is a founding and dedicated board member to Rhode Island Bluegrass Alliance.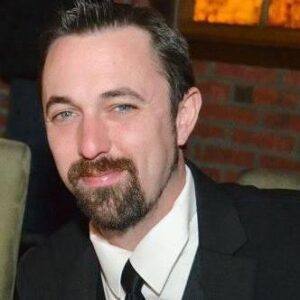 Jesse Burdick
is a well-known banjo player and instructor from Rhode Island. He is a member of Lizzie James and the Greystone Rail, his own band The Grand Republic (who released their
first album last year), and has performed extensively along the East Coast (and lately Japan) with many talented bluegrass artists. Jesse had the good fortune of being able to perform at the 2013 Newport Folk Festival with Providence luminaries Vudu Sister. It was there that he drew the attention of the Deering Banjo Company and secured a spot as a Deering Artist (the Deering Eagle II being his model of choice). Currently, Jesse is serving on the board of the Rhode Island Bluegrass Alliance as a member-at-large and is working to promote bluegrass music throughout the region.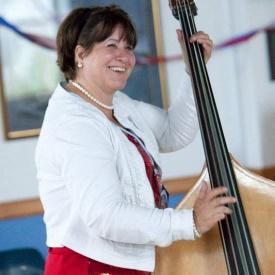 Debbie Hall cares about people and built a reputation for quality and integrity as a leader among Rhode Island's bluegrass community when she co-founded Rhode Island Bluegrass Alliance (RIBA) in 2013. Currently, Debbie holds a seat on the executive board as Outreach Director. Established as a rhythmic driving-force on the upright bass she currently performs with "The Bill Thibodeau Band." Debbie taps into her childhood memories and draws from her deep-rooted passion to deliver an energized, authentic bluegrass experience.
Born the daughter of iconic New England bluegrass pioneer and band leader Bill Hall, bluegrass music is Debbie's heritage and passion. Fundamentally, she cares about people and demonstrates that in her communication style. Debbie moves people through kind and encouraging words, and with authentic gestures of exceptional thoughtfulness, she assures people of their individual significance. Adjectives routinely used to describe Debbie Hall include "compassionate" "kindhearted".
Cathy Bumgarner Day – Fiddle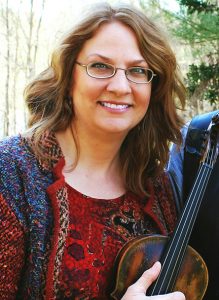 Cathy Bumgarner Day is bluegrass fiddler and a multi-instrumentalist and vocalist from Connecticut who was trained in a bluegrass family with a rich musical heritage from Smoky Mountains in North Carolina. Her style was formed by studying Bluegrass fiddlers such as Mark O'Connor, Kenny Baker, Glen Duncan, Byron Berline, and Blaine Sprouse.   Cathy is a fourth generation fiddler and began performing at age 10 around New England, NY, and PA in the 1980s with the Bumgarner Family, who later changed their name to the Rose City Bluegrass Band.
During her teens, she was a regular feature in Wynn Faye's Fiddle Showcases throughout Massachusetts.  She also freelanced with many bluegrass bands in CT and MA.  She competed in bluegrass contests in CT, MA, and NC on every instrument, often placing in guitar, mandolin, and banjo, but more often winning first in Fiddle in the Trick & Fancy Division and Open Fiddle.
During her college years, she played with SassyGrass, an all-girl bluegrass band with New England favorites, Suzi Gibson and Betsy Rome and hosted the Magic of Bluegrass Radio on WHUS 91.7FM for 5 years.
Cathy is an active studio musician laying down tracks for projects at Burt Teagues' Hidden Valley Recording Studio in Granby, CT for 2 decades and more recently for Signature Sounds in Pomfret, CT.  She has been playing Irish Fiddle with Cashel Rock for 20 years, recorded and performed for 2 years with Country Artist Glenn Stewart and currently plays with The Bill Thibodeau Band.  She has been a past fiddle instructor of Kids Academies at Strawberry Park and Podunk Bluegrass Festivals, an advocate for Bluegrass music in the Schools, and gives private lessons on fiddle and bass.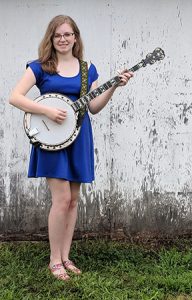 Clara Guilmette – Banjo
Clara Guilmette is from Portland, CT and has been playing Scruggs style and clawhammer banjo for 10 years. She has been attending bluegrass festivals for as long as she can remember and has participated in several of those festival's kids academies, including the Podunk Kids Academy.
She is currently in the band, Bend In The River, which performs at local venues and bluegrass festivals in the northeast. Including performing on the Podunk showcase stage in 2018 and the Joe Val showcase stage in 2019. In the spring of 2019, Bend In The River recorded their first album, Road Trip Recordings, in Nashville, TN.
This fall, Clara will be entering her senior year at Portland High School. As well as having a love for bluegrass music, Clara is an active member of her school's theater program. For her capstone/senior project, she combined her passions of both bluegrass and theater by organizing Project Bluegrass, which was a one day bluegrass festival, that raised money for her highschool's theater department. She is looking forward to pursuing a career in music education, and continuing to perform with Bend In The River.