The goal of the competition is to give bands looking to make the jump from a local or regional band to one of national recognition. It gives groups an opportunity to present to a wider audience and establish themselves as a band to be "watched and heard." We believe that the winning band will be able to use the title of "Winner Podunk Band Competition" as a marketing tool.
The judges will spend ten minutes with each band at the conclusion of the competition to discuss strengths, weaknesses and areas needing improvement in a frank but supporting manner. We will accept only 4 bands to compete in the competition.  Bands will be given an opportunity to perform twice.  First as part of the competition, and then on the same day an open set of the bands choice.
All bands will receive a $300 cash prize.  In addition to prize money, the Champion band will receive a pair of Telefunken M60 FET acoustic instrument microphones (or similar) valued at $1,200 and a spot on the Main Stage on Friday or Saturday at next year's Podunk Bluegrass Festival.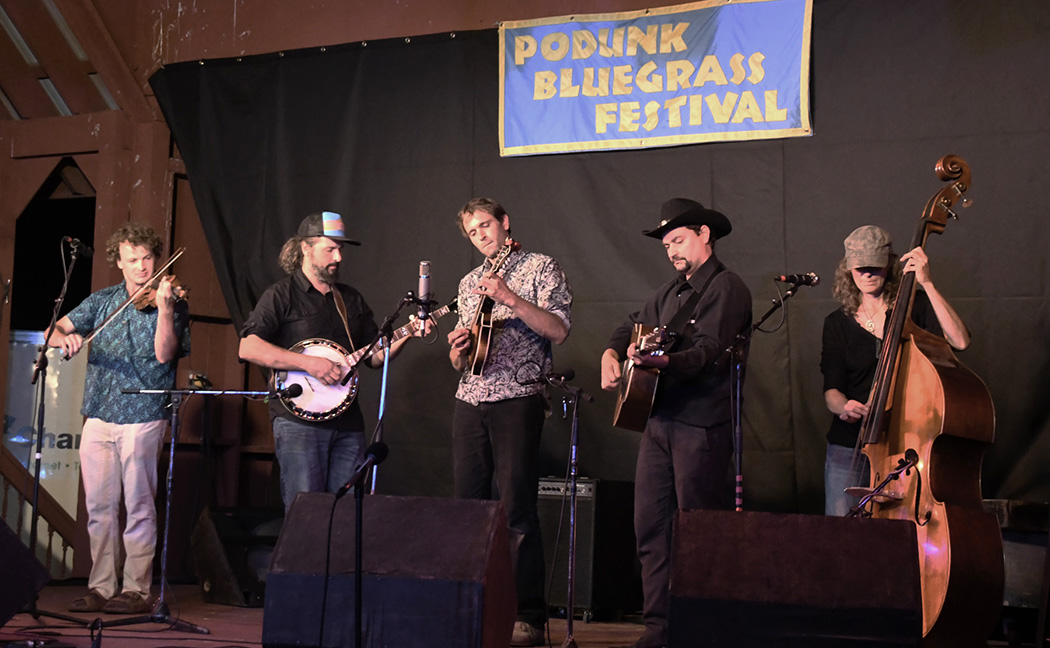 Complete festival information may be found on the web or by calling (860) 283-0443.
The Podunk Bluegrass Music Festival will celebrate its 21st year with an outstanding line-up the exemplifies our history. The festival will run from Thursday, August 10th through Sunday, August 13th.
To find the winners from previous years – Click Here!